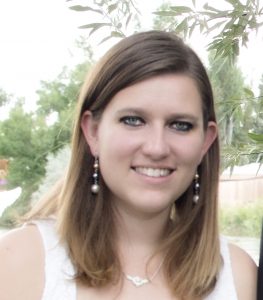 Amber Zimmer APRN, MSN, CNM, CLC
Amber is a nurse-midwife providing home birth services and women's health to clientele in Casper, Glenrock, Douglas, Midwest, Kaycee, Alcova and surrounding areas.
Empowering women to achieve health and wellness
My mission is to equip women with knowledge and autonomy in order to promote optimal health and wellness. Each person deserves to be treated in a holistic manner which includes spiritual, physical, social, mental and emotional dimensions. Midwifery care provides this platform for personalized informative care.
My role as a nurse-midwife includes taking care of women from adolescence to menopause and beyond from family planning, to birth, to hormone replacement therapy. I cherish the time I spend with my clients and their families.
Services
We can discuss your needs and make sure I'm the best fit for you!
Health history, Complete head to toe physical, breast exam, pelvic exam, and pap smear. May also include laboratory testing and wellness counseling.
Initial risk assessment, labor and delivery in the home setting. Providing the mother with individualized education, counseling, and prenatal care along with labor and delivery services while minimizing invasive interventions.
Counseling on NFP, hormonal birth control, barrier devices, and the normal menstrual cycle.  One visit for educational purposes second visit for initiation of preferred method.
Newborn exam, metabolic screening, hearing screening and normal newborn care for the first 30 days of life.
Health maintenance and disease prevention, acute illness, gynecological visits.
Testimonials
Although at the time of my son's birth Amber was just in training, she did do an amazing job and helped me every step of the way and I had a very successful home birth!
I am so thankful for my midwife Amber with Divine Women's Care, who has delivered all three of my babies in my home. She is so gentle and competent. Her knowledge of medicine and the natural process of women, babies, and birth is abundant. Her calm approach to intense and sometimes dangerous situations is so reassuring. Most of all, her love and dependence on Christ in both her personal life and practice is so encouraging and brings a sense of peace to the birthing process. Also as a mom herself, who has birthed two precious babies, she works from experience which I truly believe deepens the support she is able to give.